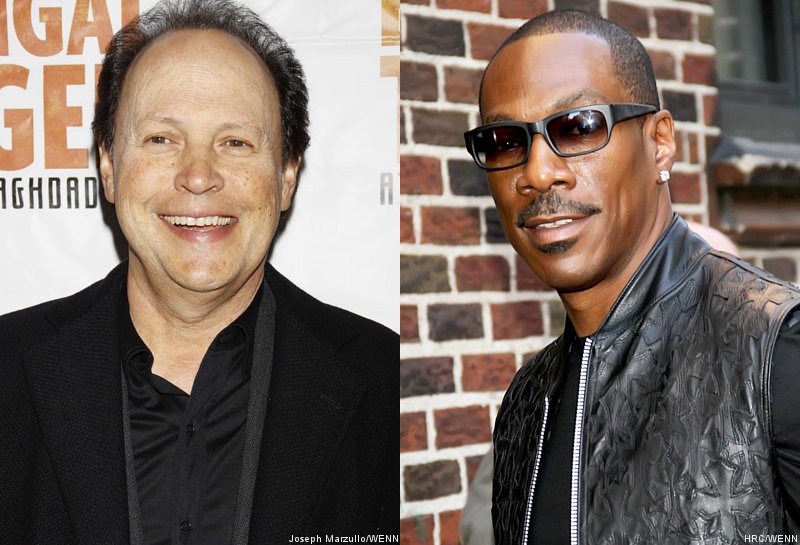 Eddie Murphy Quits The Oscars, Billy Crystal New Host. Murphy decided that he will not act as host for the 2012 Oscars due to his friend Brett Ratner getting the boot as producer of the show. Ratner is the director of "Tower Heist" and recently stated very unnecessary gay slurs during an interview about rehearsals. Ratner stated, "Rehearsal? What's that? Rehearsal's for fags. Rehearsal. Not much." For this statement, the Academy received negative comments about the producer and they had to act on and let Ratner go. The Academy did not want to lose out on a large portion of their viewing audience.
Murphy released a statement, "First and foremost. I want to say that I completely understand and support each party's decision with regard to a change of producers for this year's Academy Awards ceremony. "I was truly looking forward to being a part of the show that our production team and writers were just starting to develop, but I'm sure that the new production team and host will do an equally great job."
Tom Sherak, Academy of Motion Picture Arts and Sciences President, released his statement of Murphy's choice to step down, "I appreciate how Eddie feels about losing his creative partner, Brett Ratner, and we all wish him well."
The Academy found a replacement host very quickly and it wasn't a shocking choice. Billy Crystal has been said to be one of the best Oscar hosts of all time. Crystal accepted their offer and will be set to host the Oscars on February 26, 2012. The announcement was not made by the Academy instead Crystal had made the big announced via Twitter. Crystal tweeted, "Am doing the Oscars so the young woman in the pharmacy will stop asking my name when I pick up my prescriptions."
There will be no disaster moments for the Oscars that Crystal will now be hosting. The last Oscars was horrible with James Franco and Anne Hathaway as hosts. I am not even going to go into that discussion.
Check out on how Michelle Williams Transforms Into Marilyn Monroe.